Profile

Níl Gach Uile Fhánaí Caillte
(Not all who wander are lost)
Free Account
Created on 2009-05-21 16:57:15 (#377656), last updated 2015-03-28 (129 weeks ago)
4,295 comments received, 0 comments posted
327 Journal Entries, 68 Tags, 0 Memories, 15 Icons

About
| | |
| --- | --- |
| Name: | capturedworlds |
| Birthdate: | Jan 31 |
| | |
| | |

Mini Bio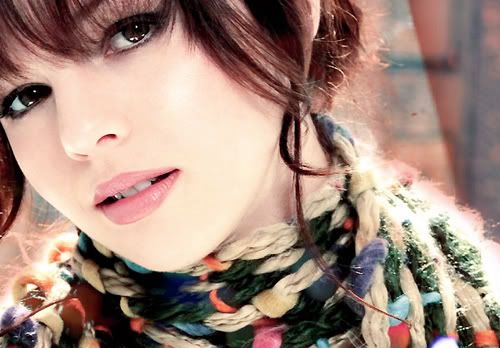 Introduction
Right, basic stuff first? I'm a vegan and I try to not get preachy about it, really, but I am more than happy to tell you why and it is something that's really important to me, so. You know. Accept it. From a small town in Virginia called Glade Springs, which is near Abingdon and Bristol, and not too far from Roanoke and Blacksburg. My dad's a neurosurgeon and my mom's a lawyer, and I grew up on my grandparent's farm, all very extended-family-ish, because my parents thought it was good for me to have a continuous presence in the house. It was a nice way to grow up, but when college time came around, I didn't go to VA Tech or UVA--I came up here to NYU, and I'm not sure I've been fully forgiven for that. But the city had so much going on with it, so much to learn, to see and to do, that I couldn't help but fall in love at first sight.

I graduated from NYU in 2007 with a double major in photography and journalism and a minor in mythical studies, and now I'm an intern at National Geographic, working freelance as well for a couple of papers here in the City. My goal is to be a featured photographer for National Geographic, but right now I mostly make coffee and sit in on the creative team meetings to listen. It's not a bad gig, at all. I'm making connections, learning the business, and they've even taken a look at my portfolio. The papers pay pretty well for what I come up with, too, which is just building that.

In my free time (Ha!), I run the NY Street Team for this musician named Devin. If you don't know of him, you're missing out. He's the best. I run his website and newsgroup and fanclub stuff, too, because he's pretty hopeless with computers. *g*

Most of the time, though, I'm usually out and about with my camera. New York's amazing for photography. There's such a rich diversity, and sometimes, more often than you might think, you find something or someone truly unique special. Those are good days.
OOC: FPK Only
Melissa is an original creation from my Sidhe of Bri Leith series of novels/WIPs. One of those who showed up as a minor character in the first and then wouldn't shut up. *g*

She's sort of shy, but one of those people who covers it by chattering when nervous. She's also very intense, feels highly passionately about things, and will start a debate with anyone if she cares enough. She doesn't preach or push, but she has very strong opinions that she is not afraid to express.

She thinks she is, and appears to be, human, but she has Fae blood in her from way back, part of her Irish heritage, nurtured in the mists of the Appalachian mountains. She's unaware of this heritage, though, and the gifts that come from it tend to fluster her more than make her think there's something more. She has what might have been called at one time "the Sight." She can tell when people are "different" (i.e., vampires, aliens, fae, evolved humans, what have you) and recognizes power when she's around it. She's highly empathic--people and places resonate with emotions past and present with her, and she's able to look at a place and tell what happened there, if it left a strong enough emotional imprint. The future, however, she can't tell. Probabilities, sometimes, paths people could take, but nothing definite, and more impressions. With the empathy, and the Fae heritage that comes from the Leanan Sidhe side, she has the ability to manipulate and draw on the emotions of others, though she's only beginning to realize that, and it's one of those realizations that terrifies her. She looks at people and she sees them, the cracks in their psyches, the places she could push to break them or heal them or use them, and she can't stand that she knows that. She also has a bad habit of slipping through worlds, walking around a corner for instance and being in Faerie instead of New York, or even getting her consciousness tugged into the past. Mostly this happens in dreams, but as she gets older it's happening more and more in her waking hours. She has some connection to the Morrigan, which she fights, tackling that inner rage and bloodlust and battle cry into an extreme pacifist attitude and the ultimate "good girl" behavior instead. The Morrigan bits are still being worked out in her canon story arc, so that is subject to change as I figure out how the pieces fit better. *g*
OOC Information: Alternate RP Universes
recreating_eden: It's early 2009, and Melissa has survived the deadly virus released by Adam Monroe. With her family and friends mostly gone, she traveled to Corvallis, Oregon, to work with the only familiar face left in a world decimated by plague--Nathan Petrelli. Although she doesn't believe Adam could have done this intentionally, she doesn't know him, and Nathan's a face she trusts, so she works with him, Matt Parkman and Mohinder Suresh to try and make a place where people can come to rebuild, somewhere safe that's an alternative to Adam's rule in Eden. In the meantime she struggles to master her ability (tweaked from her Fae one in her own canon to fit Heroes 'verse), to use it to help Nathan, and to try and build a life for herself out of the shattered world they've been left with.

Season 3 Heroes - Diverted Canon: Started out a PSL with
heroslayer, but has grown to encompass
changehistory,
hadtobeahero,
offering_hope, and
thepainted_lady as Melissa and Sylar continued on their journey. Starting from the Heroes Vol. 3 finale, Melissa was the one to find Sylar with the glass buried in his skull and pulled it out, letting him heal from it and the fire that burned Primatech. She was looking for the story of who she was--what she could do. He was looking for vengeance. What they found was a journey that would change them both forever as they came to terms with their past, each other, and what the future might hold.

Heroes ability: Melissa's Fae abilities are more amorphous and always growing as she grasps more of the magic in her Fae blood. Obviously, that doesn't work as well in Heroes, and wandering off into Faerie/other dimensions doesn't cross over quite as well, either. :-D So--for purposes of any Heroes based RP, Melissa is an empath with the specific manifestation of that in emotional control and empathic clairsentience. She's able to connect with others' emotions so strongly as to be able to control and manipulate them--the stronger she gets, the more people she can control at a time. Parallel to that, the emotional residue that clings to places/people/objects is almost physical to her. Have you ever walked into a place and felt a shiver go up your spine, only to find out later something horrible happened there? Walked into a grove of trees and felt completely at peace, then found out it used to be an ancient sacred spot? It's like that for her, only to the nth degree--she can feel it to the point she can see it--see what happened somewhat, see what happened around the object, see what's happened in a person's past that affected them to the point they still carry the emotional scars or highs. Not the little things, not like Sylar with Bridget's gift who can touch anything and get it's whole story. It has to be a strong emotional imprint. Ditto with people--she can't look at someone and get their life story, but she could tell if they were abused, or if they'd lived a happy life, or what their happiest moment was, or most painful, etc. Add that to the ability to emotionally manipulate people, and it makes her very dangerous in her own right--on the other hand, it's her only offense and her only defense.

OOC Information: Communities
recreating_eden
whack_a_muse
muses_inthesack
museimagination
muses_gonewild
faerietalemuse
Copyright Info and Disclaimer
Disclaimer: This is the journal of a fictional character, created for prompt writing and RP purposes. Melissa is an original character and all copyrights are maintained by
ladyofbrileith. Any resemblance to real persons, living or dead, is coincidental.

Melissa is represented here by Amber Tamblyn, who is in no way associated with this project.

Header by the immensely talented and generous
lollobrigida
Layout profile code thanks to ReversesCollide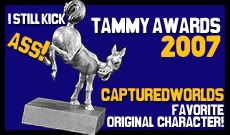 Connect
anarchy
,
crossroads
,
dancing
,
devin
,
english literature
,
environmentalism
,
evolution
,
fairies
,
fairytales
,
folklore
,
gypsies
,
journalism
,
music
,
new york
,
nyu
,
photography
,
popcorn
,
saving the world
,
sidhe
,
street teams
,
tarot
,
the doctor
,
time
,
time travel
,
vampire movies
,
veganism
, walking worlds
capturedworlds

People
[View Entries]
enjoythe_ride
,
fannyfae
,
heroslayer
,
my_strappyshoes
,
no_bodyseesme
,
not_myfirstday
,
thrillofthechase
,
youngerpetrelli

[livejournal.com]
21paths
,
achingformore
,
adarkerempathy
,
alainn-aislinn
,
all-heart-peter
,
almostaprince
,
ambitious-woman
,
andiestar
,
andre-korda
,
angela-petrelli
,
aural-vision
,
beastlyinsides
,
beige-doc
,
belleofthe-blvd
,
bladededgar
,
blades-of-edgar
,
brayofmy-heart
,
caf-pow-queen
,
capableof-both
,
capturedworlds
,
carolina-stokes
,
changehistory
,
chasin-insanity
,
chemist-rani
,
civ-barbarian
,
coed-claire
,
controlherpower
,
cptn-williams
,
cpttightpants
,
crispymaster
,
cuimhnigh
,
damsel-delusion
,
darkdoctor
,
deathsbabygirl
,
deep-red-bells
,
doc-suresh
,
donanwoodswitch
,
dreams-in-red
,
earnestly-wilde
,
edenpersuasion
,
eleventh-doctor
,
enduring-pryde
,
favorsfire
,
firebugwarren
,
fluffnfreckles
,
genetic-fate
,
ghoulhandluke
,
goodtobreathe
,
great-lover
,
hesdead-jim
,
his-ganymede
,
his-sarah-jane
,
hornrimmed
,
iaskforsolittle
,
ibringlife
,
icewaterbucket
,
icouldtellyouto
,
im-exhibita
,
iris-angel
,
its-myturn
,
its-notluck
,
itsjustbob
,
joshtownsend
,
killingsoftly
,
kings-companion
,
kushiels-scion
,
lifetimedreamer
,
lost-the-light
,
lumieredetoiles
,
lynda-with-a-y
,
manof-myword
,
manwhores-r-us
,
mapetrelli
,
mapquestgirl
,
masterwordsmith
,
mistyautumndawn
,
msellemeg
,
natalieredfern
,
ninewho
,
normalbennetkid
,
not-my-savior
,
not-theactor
,
notacargojet
,
notquiteadoctor
,
oh-rabbits
,
oh-shiney
,
on-holy-ground
,
onlysayinghello
,
perfectblue
,
petrelliheidi
,
power-absolute
,
powered-otaku
,
prodigalsavior
,
qiuanyi
,
readytobeahero
,
remember-ground
,
rescued-apuppy
,
rogue-charmer
,
romana-two
,
rude-not-ginger
,
sarahnotlaura
,
seemynightmares
,
shadowssurround
,
shapeshftr-grl
,
shewalkssoftly
,
somesay-inice
,
stinglikeabitch
,
sullivanshadow
,
sympathy4buffy
,
technoscope
,
teleparkman
,
tempestof-fate
,
texan-housewife
,
the-corsair
,
thecheerleader
,
thecricketer
,
thepainted-lady
,
thestrong-one
,
timesvigilante
,
trakensdaughter
,
trythepancakes
,
tuckaway
,
velvetdoc
,
walkineternity
,
warm-andfuzzy
,
whatdoitakeaway
,
wreckinreckless
,
youcant-seeme

[users.livejournal.com]
_fredless

Communities
[View entries]

Member Of (1):

Subscriptions (3):

Administrator Of (0)

Feeds
[View Entries]

Subscriptions (0)

Linking
To link to this user, copy this code:
On Dreamwidth:
Elsewhere: